As a friend of NAF, and someone who cares about women's access to abortion care, you already know that abortion rights are in jeopardy.
And while we don't know for sure if Roe v. Wade will be overturned, we do know that the legal right to abortion is meaningless without well-trained abortion providers who are willing to offer this care.
That's why we work every day to make sure that our members have the resources and support that they need to continue providing abortion care. When you give to NAF, your gift directly helps our members keep their clinic doors open.
NAF has a special role in the reproductive rights movement because we work on-the-ground with abortion providers to address the unique challenges that only they face. NAF's mission is to ensure abortion is safe, legal, and accessible, which promotes health and justice for women.
Following are some of the highlights of our work in 2018.
NAF Meetings and Education
Vicki Saporta Retires from NAF
After 23 years leading the National Abortion Federation, Vicki Saporta retired in June. Vicki departed from NAF and the NAF Hotline Fund with the gratitude of the Board for her decades of leadership, vision, and dedication to advancing NAF's mission.
The Very Reverend Katherine H. Ragsdale Named NAF Interim President & CEO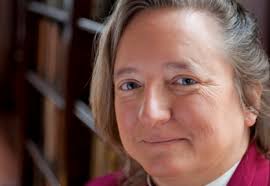 In September, The Very Reverend Katherine Hancock Ragsdale was named Interim President & CEO of NAF and the NAF Hotline Fund.
Throughout her career, Rev. Ragsdale has been outspoken about abortion rights, LGBTQ equality, and public policy issues affecting women and families. She has testified before the U.S. Congress as well as numerous state legislatures about the importance of abortion access and was a featured speaker at the 2004 March for Women's Lives in Washington, DC. Rev. Ragsdale served for 17 years (9 of them as chair) on the national board of the Religious Coalition for Reproductive Choice. As Chair, she led the Coalition through a change of its name, mission, and organizational structure.
Net assets at beginning of year     $11,215,115
Change in net assets                       ($3,958,022)
Net assets at end of year                  $7,257,093
This condensed financial information is not a complete presentation and does not contain all the data and informative disclosures required by generally accepted accounting principles. Copies of the complete audit reports, which were audited by NAF's independent auditors, containing the required data and informative disclosures are available here.
Sue Carlisle, PhD, MD; Board Chair
UCSF School of Medicine
Ann Schutt-Ainé, MD; Past Board Chair
Planned Parenthood Gulf Coast
Lorie Chaiten, JD
Reproductive Freedom Project of ACLU
Vicki Cowart
Planned Parenthood of the Rocky Mountains
Angel M. Foster, DPhil, MD, AM
University of Ottawa
Chrisse France
Preterm
Melissa Grant
carafem
Daniel Grossman, MD
ANSIRH
Dalton Johnson, MBA
Alabama Women's Center for Reproductive Alternatives
Julia McDonald, DO, MPH
Maine Dartmouth Family Medicine Institute, Maine General
Suzanne Morris, MD; Board Secretary
Kensington Clinic
Brenda Pereda, MD, MS
University of New Mexico Center for Reproductive Health
Lisa Perriera, MD, MPH
Philadelphia Women's Center
Sarah Ward Prager, MD, MAS
University of Washington Medical Center Hospital
Rolanda Ryan, RN, MHSA
Athena Health Centre
Elizabeth Talmont, MSN, NP
Planned Parenthood of Central and Greater Northern New Jersey, Inc.
Cristina Villarreal Velásquez
Fundación Oriéntame
Katie Watson, JD
Northwestern University Feinberg School of Medicine
Lori Williams, MSN, WHNPc, APRN; Board Treasurer
Little Rock Family Planning Services
Guttmacher Institute Liaison
Rachel K. Jones, PhD
Gynuity Health Projects Liaison
Beverly Winikoff, MD, MPH