In 2020, the National Abortion Federation (NAF) assisted its members in the wake of the COVID-19 pandemic. As the pandemic hit, we transitioned all of our programs—even our Hotline—to remote operations so we could remain open and help our members and their patients.
As a friend of NAF, and someone who cares about access to abortion care, you already know that abortion rights are in jeopardy. The pandemic exacerbated restrictions on abortion that made it even more challenging for patients to access care. Providers also faced increased threats and harassment from anti-abortion individuals and groups, who often defied stay-at-home orders and social distancing guidelines outside of clinics.
Despite all of this, we experienced a win in the Supreme Court, who struck down the admitting privilege law in June Medical Services v. Russo. And while we don't know for sure if Roe v. Wade will be overturned, we do know that the legal right to abortion is meaningless without well-trained abortion providers who are willing to offer this care.
We continued to support members throughout the pandemic with our hallmark services to ensure that they had the resources and support that they needed to safely continue providing abortion care. We provided virtual site visits and security trainings when it wasn't safe to travel, and helped provide clinic members with personal protective equipment (PPE) and COVID-19 resources.
The mission of the National Abortion Federation is to unite, represent, serve, and support abortion providers in delivering patient-centered, evidence-based care. When you give to NAF, your gift directly helps our members keep their clinic doors open and providing care to their patients.
Following are some of the highlights of our work in 2020.
NAF Meetings and Education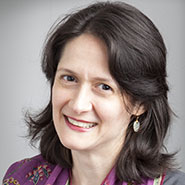 Talcott Camp joined NAF in June 2020 as our Chief Legal & Strategy Officer. Prior to joining NAF, Talcott lead a distinguished 25-year-career at the ACLU, where she was a fierce litigator and advocate for NAF and its members. In her new role, Talcott oversees NAF's legal functions, and is leading work that will shape the strategic direction of NAF's programs and membership services.
Melissa Fowler named Chief Program Officer
Melissa Fowler was promoted to Chief Program Officer after 14 years of service to the National Abortion Federation.
In this expanded role, Melissa will continue to lead external relations activities and member service for the organization.
Net assets at beginning of year       $5,695,165
Change in net assets                         $3,688,285
Net assets at end of year                  $9,383,450
This condensed financial information is not a complete presentation and does not contain all the data and informative disclosures required by generally accepted accounting principles. Copies of the complete audit reports, which were audited by NAF's independent auditors, containing the required data and informative disclosures are available here.
Lori Williams, MSN, WHNPc, APRN; Board Chair
Little Rock Family Planning Services
Sue Carlisle, PhD, MD; Past Board Chair
UCSF School of Medicine
Lorie Chaiten, JD
Reproductive Freedom Project of ACLU
Kersha Diebel, MPH, MSW
Planned Parenthood Southwest Ohio
Angel M. Foster, DPhil, MD, AM
University of Ottawa
Chrisse France
Preterm
Melissa Grant
carafem
Daniel Grossman, MD
ANSIRH
Dalton Johnson, MBA; Treasurer
Alabama Women's Center for Reproductive Alternatives
Julia McDonald, DO, MPH
Maine Dartmouth Family Medicine Institute, Maine General
Suzanne Morris, MD; Secretary
Kensington Clinic
Tram Nguyen, MHA/MBA
Planned Parenthood Center for Choice, Inc.
Brenda Pereda, MD, MS
University of New Mexico Center for Reproductive Health
Lisa Perriera, MD, MPH
Philadelphia Women's Center
Sarah Ward Prager, MD, MAS
University of Washington Medical Center Hospital
Rolanda Ryan, RN, MHSA
Athena Health Centre
TaRhonda Slydell, BSN, MBA-HCA
Presidential Women's Center
Maria Mercedes Vivas, MD, MPH
Fundación Oriéntame
Katie Watson, JD
Northwestern University Feinberg School of Medicine
Guttmacher Institute Liaison
Rachel K. Jones, PhD
Gynuity Health Projects Liaison
Beverly Winikoff, MD, MPH