The Very Reverend Katherine H. Ragsdale Named NAF Interim President & CEO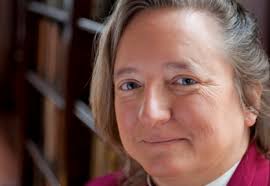 The Very Reverend Katherine H. Ragsdale Named NAF Interim President & CEO
Today, the National Abortion Federation (NAF) Board of Directors announced the hiring of The Very Reverend Katherine Hancock Ragsdale as Interim President & CEO of NAF and the NAF Hotline Fund, effective immediately.
Today's announcement comes amid one of the most hostile environments for abortion access and abortion providers in decades, and the Interim President & CEO will play a crucial role in supporting abortion providers and patients throughout the Americas. Rev. Ragsdale is an Episcopal priest with a proven commitment to NAF's mission of ensuring safe, legal, and accessible abortion care, as well as to the fundamental principles of justice and equity that underlie that mission.
Throughout her career, Rev. Ragsdale has been outspoken about abortion rights, LGBTQ equality, and public policy issues affecting women and families. She has testified before the U.S. Congress as well as numerous state legislatures about the importance of abortion access and was a featured speaker at the 2004 March for Women's Lives in Washington, DC. Rev. Ragsdale served for 17 years (9 of them as chair) on the national board of the Religious Coalition for Reproductive Choice. As Chair, she led the Coalition through a change of its name, mission, and organizational structure. During that time the Coalition's budget, staff, and office space more than doubled in size.
"The work that NAF and their members do to secure and expand abortion access every day is at the heart of my own values and commitments," said Rev. Ragsdale. "Throughout my career, I have preached that abortion is a blessing and that providers are modern-day saints and heroes, and I have seen firsthand how access to abortion can improve the lives and health of women and their families. It is an honor to join an organization I have long admired and to be able to support abortion providers during such a critical time."
Ensuring broad access to abortion care has never been more important. In the U.S., the Constitutional right to access abortion care is under constant threat from a hostile presidential administration, aggressive state legislatures, and the recent nomination of anti-choice Judge Brett Kavanaugh to a lifetime appointment on the Supreme Court.
"We are confident in Rev. Ragsdale's ability to lead NAF and the NAF Hotline Fund at this important time," said Sue Carlisle, MD, NAF's Board Chair. "Rev. Ragsdale brings a strong commitment to our mission and members and we are thrilled to have such a visionary leader and fierce advocate joining NAF and the Hotline Fund."Rev. Ragsdale was most recently the President and Dean of Episcopal Divinity School in Cambridge, MA, and Senior Fellow at the Arthur Vining Davis Foundations. Prior to assuming the presidency of EDS, she was Executive Director of Political Research associates and Vicar of St. David's Episcopal Church in Pepperell, MA. Rev. Ragsdale has also served on the national boards of NARAL Pro-Choice America and The White House Project.
###
The National Abortion Federation (NAF) is the professional association of abortion providers. Our members include individuals, private and non-profit clinics, Planned Parenthood affiliates, women's health centers, physicians' offices, and hospitals who together care for approximately half the women who choose abortion in the U.S. and Canada each year. Our members also include public hospitals and both public and private clinics in Mexico City and private clinics in Colombia. Our mission is to ensure safe, legal, and accessible abortion care, which promotes health and justice for women.